Our business truly revolves around
YOU
! Our top priority is to ensure that every client receives first class service not only during their transaction, but after as well. To show our appreciation for the trust and success that you, our clients, have afforded us, we created our
Client Appreciation Program
. This program is designed for our most valuable assets, our current and past clients, and as long as we remain your Realtor®, you have access to these benefits. We have assembled a collection of tools and equipment that may come in handy while entertaining friends, working around the house or making your move more affordable.
Home Maintenance
Pressure Washer
Leaf blower
Tile saw
Salamander Heaters – 1 Kerosene, 1 Propane
Generator
Dolly
And More…
Entertaining
Drink Dispenser
EZ Up Canopy
Tables
And More…

Professional Services
Notary services
Priority access to our preferred vendor network. See our full list on our MyHomePro Page.
(And please let us know if we can add you or someone you know to the list!)

To reserve an item, call us at 207.553.1387.
Please note, items are subject to availability.
What More Can We Do For You?
We are always looking for new ways to help our clients. If you have any suggestions for items to add to our Client Appreciation Program, please let us know!
Can You Help Us?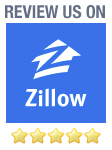 Your personal referrals are always appreciated, and this is true online, too. If you haven't done so yet, would you please consider giving us a quick review on Zillow?